Parts & Premium Car Care Products
Rolls-Royce and Bentley Parts
We have in stock or are able to supply, a wide selection of new or secondhand parts for Rolls-Royce and Bentley marques from 1955 to 1999.
We can also obtain new parts from the UK - delivery time of 6-7 days.
Car Care Products
We are stockists of the Autoglym range of premium car care products.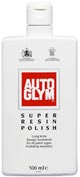 A little regular care and attention will help retard aging and minimise wear and tear on external and internal surfaces. All Autoglym Premium Car Care products are technically advanced, quick and easy to use and give you the finest results possible. Enquiries.